Touch Up Pro was started in 2010 as a family owned mobile bodyshop. We specialize in small to medium auto body and paint repairs on everything from cars and trucks to motorhomes, semis motorcycles, boats, planes and more. A lot has changed in 10 years of business but we still maintain the best quality and customer service. As our business continues to grow, we are here for all your mobile auto body needs.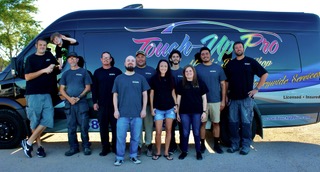 Looking for our services?
From bumper repairs and headlight restoration to paint repairs, you can rely on our 14 years of experience to fulfill all the restoration requirements of your vehicle. Contact us to schedule an appointment today!