Mobile
RV Paint Repair
We Come To You!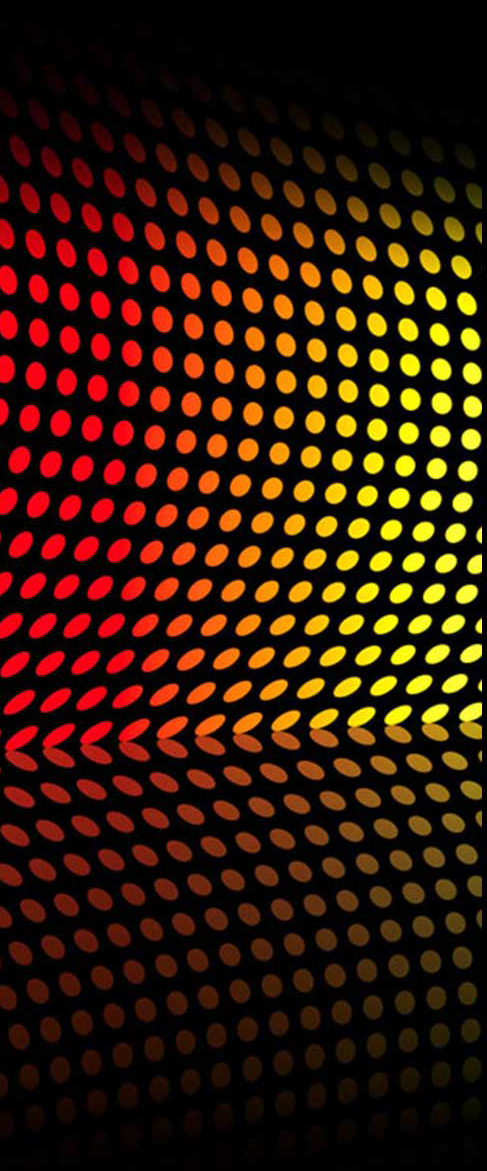 #1. We Talk on the Phone, During this time I will answer any of your questions.  No Obligations No Hard Sales.
#2. Send me pictures of your damaged RV by phone to the phone number we discussed in Step #1
#3. We then arrange specifics on time and place to make the repairs to your RV
#4 We travel to the arranged location and have your RV repaired at your convenience.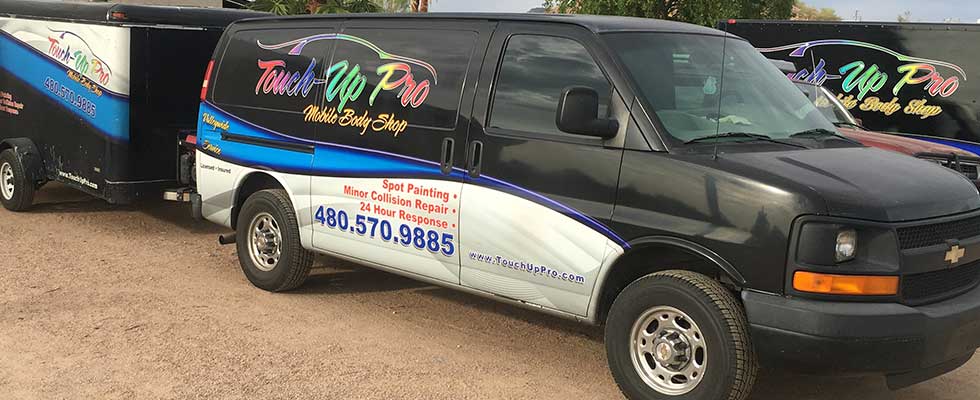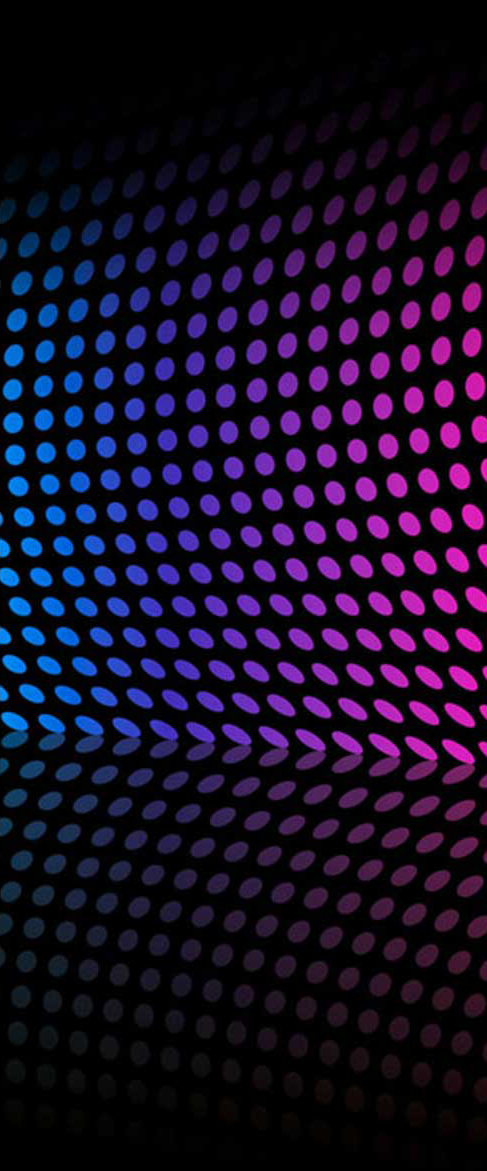 Keep your RV in peak condition by fixing any issues as soon as possible. You can count on us to take care of your RV during the restoration process and provide high-quality results.






Get Ready For The Road Again
Restore your RV to its original condition and get on the road!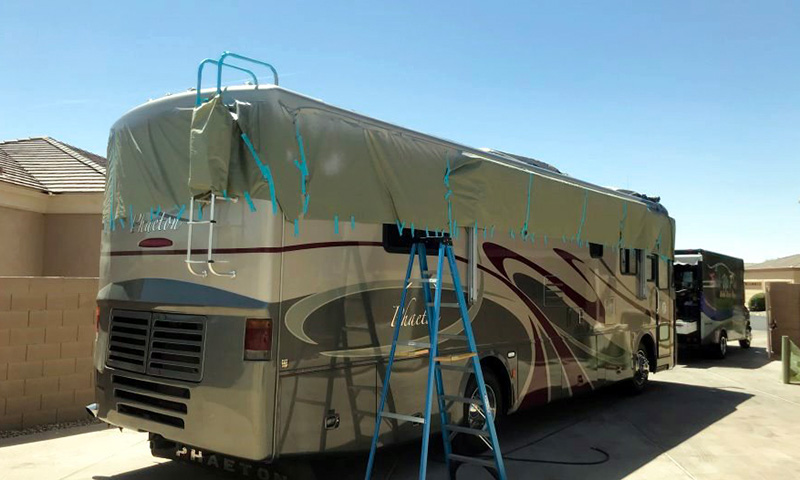 We Can Do All External Repairs
to your fiberglass, metal, plastic, and paint to make your rig look like new, on the road, in a driveway, or in a campground.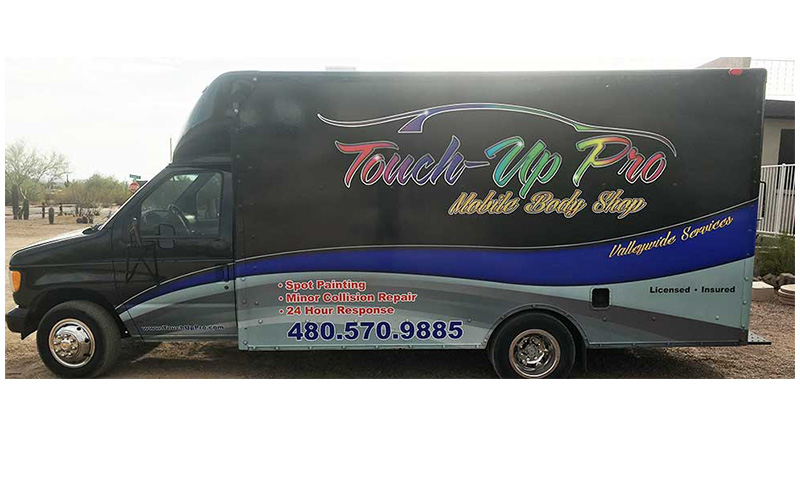 We Come To You!
You don't need to drive your RV anywhere. Most repairs are done same day, and we work right there, right where it is parked!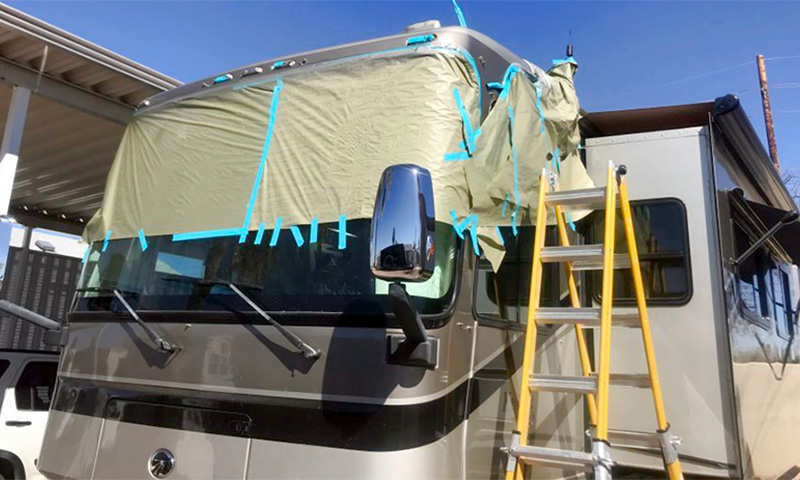 24-hour response for RV repairs
From fiberglass repairs to fixing faded paint, we are available 24 hours at your service. Our rates are affordable and our services dependable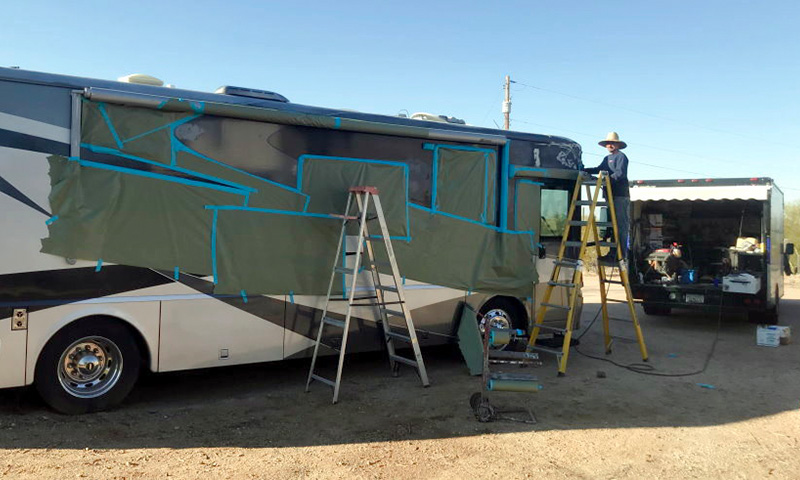 Mobile RV Body Shop
If you have an RV that needs some body work or some paint touch-up or painting, the mobile auto body shop of Touch Up Pro can help! 
Full Service Mobile RV Body Shop
24 Hour Response for RV Body Work Repairs